Welcome to our 2021-2022 Year in Review! The Chicago Network continues to thrive as we elevate our members and their communities through fostering our purpose, mission, values, and vision. We have much to celebrate as we reflect on our accomplishments this past year.

The Chicago Network's commitment to achieving gender equity continues to be our driving principle. Our new strategic plan's top initiatives include increasing the number of women on corporate boards as well as identifying and nurturing high potential women to secure C-Suite positions.

Our members are our lifeline and what makes us an exceptional organization. We listen to them, assist them achieve their goals, support their personal growth, and are grateful for them.

Sincerely,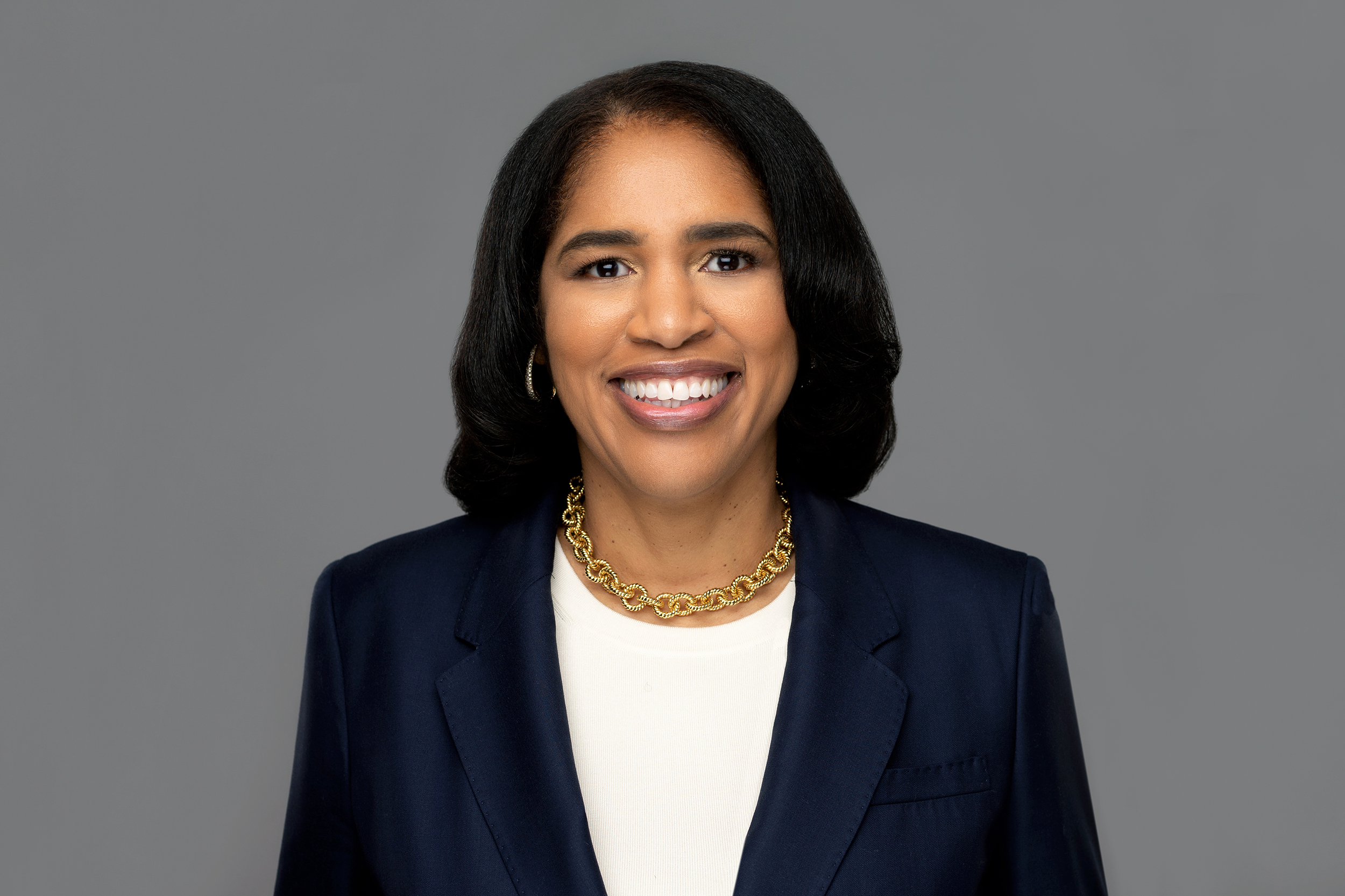 Denise Singleton
Chair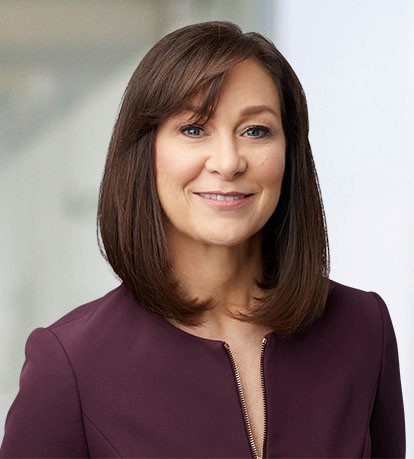 Linda Imonti
Vice Chair
Purpose:
Why do we exist?

To empower women to lead

Mission:
How will we fulfill the promise?

Connect with each other for personal and professional growth
Advance our civic, business and philanthropic communities
Inspire and support the next generation


Vision:
What is our vision of success?

Gender Equity for Women of All Colors. At All Levels. Everywhere.

Values:
What core values shape our behaviors and actions?

Empathy: We meet women where they are
Generosity: We selflessly pay it forward
Equity: We are relentless in righting the balance
Collectivity: We are stronger together
41
Fortune 500 C-Suite Executives
2.8T
Publicly held member companies represent more than 2.8 Trillion in Market Cap
4.8M
Member companies employ more than 4.8 million people
12
Current and Former Fortune 500 CEOs
68%
CRAIN's most Powerful Women in Chicago Business
20%
CRAIN's Power 25 Chicagoans
28
Arts and Culture Trailblazers
50
Corporate C-Suite Executives
53
CEOs and Entrepreneurs of Mid-Size Companies
32
Healthcare Industry Executives
30
Higher Education Institution Leaders
34
Media and Communications Executives
Diane Earll
USG Corporation
President, Ceilings Division

Rhonda Ferguson
Allstate Corporation
Executive Vice President, Chief Legal Officer, General Counsel & Secretary

Kristen Murtos
NorthShore University HealthSystem
Chief Administrative and Strategy Officer

Jaime Faulkner
Chicago Blackhawks
President

Brooke Flanagan
Steppenwolf Theatre Company
Executive Director

Katie Rooney
Alight
Chief Financial Officer

Geraldine Keefe
Goldman Sachs 
Partner, Co-Head of Midwest Investment Banking

Bobbie Byrne
Advocate Aurora Health
Chief Information Officer

Laurie Joyner
Saint Xavier University
President

Linda Finkel
AVIA
Chief Executive Officer


Felicia Davis Blakley
Chicago Foundation for Women
President and CEO

Andrea Ingram Wiles
DuPage Children's Museum
President and CEO

Natalie Brown
Mesirow
Chief Executive Officer

Anna Paglia
Invesco Ltd.
Managing Director, Head of Global ETFs & Indexed Strategies

Anna May Trala
GTCR
Managing Director and Chief Financial Officer

Suzanne Yoon
Kinzie Capital Partners
Founder, Managing Partner

Marcella David
Columbia College Chicago
Senior Vice President and Provost

Mary Clare Bonaccorsi
Polsinelli, P.C.
Chair, Cross Department Litigation; Managing Partner, Chicago

Tracy Brown
Chicago Public Media
Chief Content Officer

Shelly Sun
BrightStar Care
CEO and Founder

Rebekah Scheinfeld
Civic Consulting Alliance
CEO and President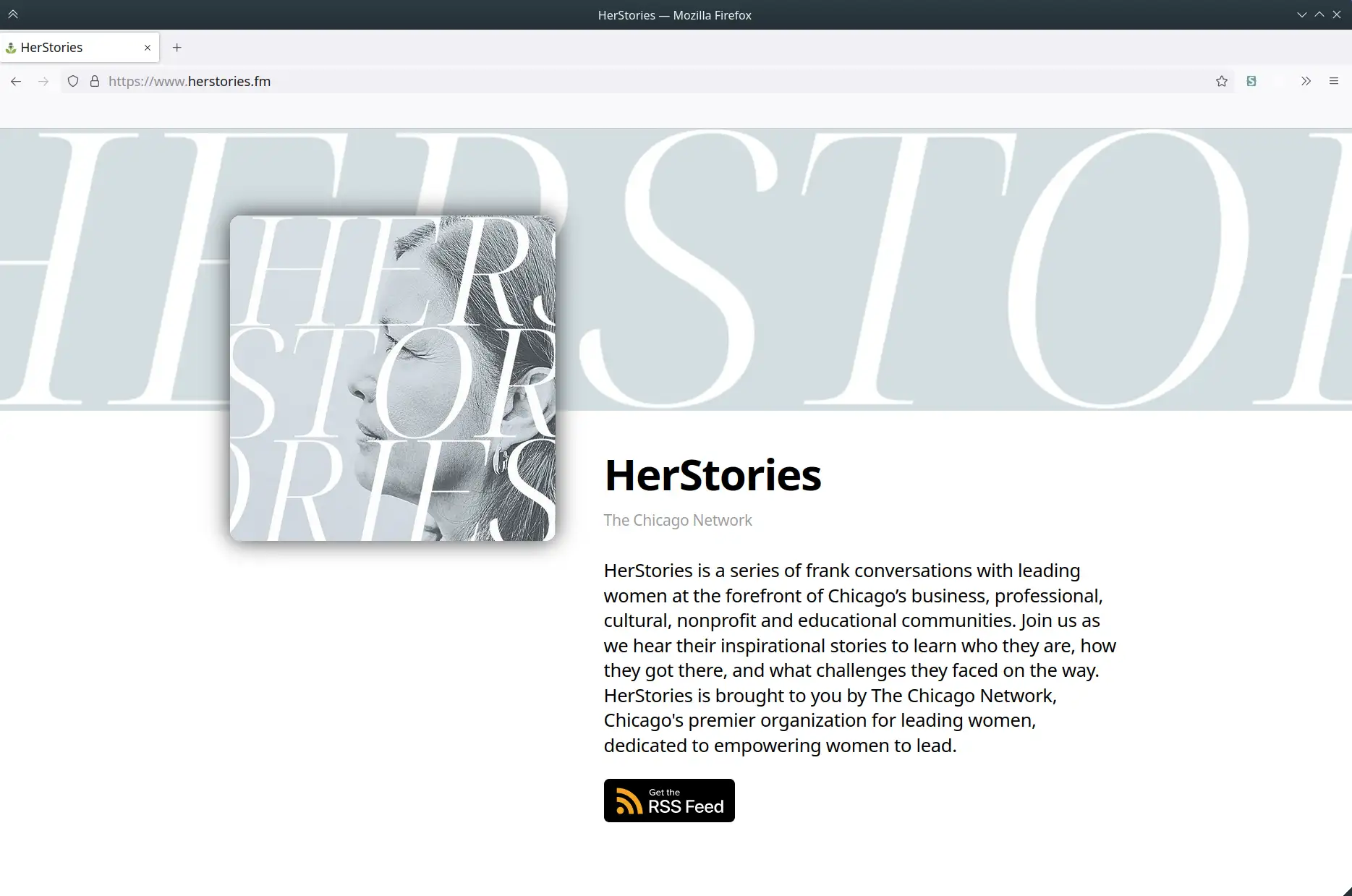 The initiatives within each pillar include:
Retain: Women on Boards, Small Gatherings, and Affinity Groups;
Serve: Women in the Forefront Luncheon and Equity Principles; and
Engage: Launch Pad/ Next Generation and Early Identification of Leaders.
The plan is a living document and as such, we will work with it, measure our progress, and adjust the KPIs, if appropriate.
Chair
Denise Singleton
EVP, General Counsel & Secretary,
WestRock Company

Vice Chair/Chair-Elect
Linda Imonti
Office Managing Principal
KPMG LLP

Secretary-Treasurer/ Finance & Audit Chair
Deb Boyda
Independent Board Director, Former CEO, Isobar

Immediate Past Chair/Nominating Committee Chair
Cary Grace
Independent Board Director, Former CEO, Global Retirement & Investments, AON

Communications Chair
Kary McIIwain
CMO & CCO
Ann & Robert H. Lurie Childrens Hospital of Chicago

Media & Communications Subcommittee Chair
Teri Arvesu
SVP Social Impact & Sustainability
TelevisaUnivision

At Large
Tracey Benford
Managing Director, Midwest, Canadian, Southwest FICC & Equity
Goldman Sachs
Financial Services Subcommittee Chair
Sidney Dillard
Partner & Head of Corporate Investment Banking
Loop Capital Markets

Women on Boards Committee Chair
Sara Greenstein
President & CEO
Axel Johnson Inc.

Programs & Engagement Committee Chair
Cathy Kenworthy
Founder & President
Health Hippo

WIFL Co-Chair
Beth Kirk Malecki
Senior Partner, Chicago Office Leader
Mercer

Membership Committee Chair
Suzet McKinney
Principal & Director of Life Sciences
Sterling Bay

WIFL Co-Chair
Diane Offereins
EVP, President Payment Services
Discover Financial Services

Governance Committee Chair
Angela Williams
President & CEO
United Way Worldwide


Corporate Subcommittee Chair
Yasmine Winkler
Independent Board Director, Former CEO, Central Region, United Health Care

At Large
Patricia Brown Holmes
Managing Partner
Riley Safer Holmes & Cancila LLP

Marsha Cruzan
Regional Market President
US Bank

Francesca DeBiase
EVP, Global Chief Supply Chain Officer
McDonald's Corporation

Grace Hou
Secretary
Illinois Department of Human Services

Roxanne Martino
Managing Partner
OceanM19

Joyce St. Clair
Former Chief Human Resource Officer
Northern Trust
Executive Committee
Denise Singleton, Chair
Cary Grace
Deb Boyda
Linda Imonti
Suzet McKinney

Finance and Audit Committee
Deb Boyda, Chair
Tracey Benford
Sidney Dillard
Linda Imonti
Roxanne Martino

Governance Committee
Angela Williams, Chair
Marsha Cruzan
Patricia Brown Holmes
Grace Hou

Membership Committee
Suzet McKinney, Chair
Teri Arvesu, Chair, Media & Communications Subcommittee
Verneda Bachus, Chair, Health, Science & Medicine Subcommittee
Gina Berndt, Chair, Professional Services & Associations Subcommittee
Cathy Birkland, Chair, Law Subcommittee
Sidney Dillard, Chair, Financial Services Subcommittee
Sarah Herda, Chair, Arts & Culture Subcommittee
Jane Mentzinger, Chair, Nonprofit Subcommittee
Susan Poser, Chair, Higher Education Subcommittee
Julie Scott, Chair, Mid-Size Private Companies Subcommittee
Z. Scott, Chair, Government Subcommittee
Yasmine Winkler, Chair, Corporate Subcommittee

Communications Committee
Kary McIlwain, Chair
Gayla Brockman
Kathleen Carroll
Yvonne Franzese
Lindsey Jenkins
Diane Pearse
Aurelie Richard
Michelle Russell

Emerita Committee
Elizabeth Richter, Chair
Barbara Provus
Anna Rappaport
Toni Smith

Launchpad
Shan Bhati
Francesca Cornelli
Aarti Dhupelia
Karyn Esken
Yonhee Gordon
Teresa Wilton Harmon
Laurie Joyner
Maria Pesqueira
Tracie Morris
Aurelie Richard
Heather Russell
Kathy Scherer

Programs & Engagement Committee
Cathy Kenworthy, Chair
Bonnie Allen
Aurora Austriaco
Tracey Benford
Deborah Bowen
Barbra Bukovac
Karen Case
Maria Carrillo
Elizabeth Coolidge
Regine Corrado
Monica Davey
Angelique David
Mitra Dutta
Opella Ernest
Karyn Esken
Pamela Forbes Lieberman
Sarah Guernsey
Sandra Helton
Mary Jo Herseth
Grace Hou
Erin Inman
Katie Lawler
Marilyn Lissner
Dorri McWhorter
Nivine Megahed
Carla Michelotti
Theresa Mintle
Jill Nicholson
Jenny Niemann
Diane Primo
Elizabeth Richter
Jacqueline Stewart
Joyce St. Clair
Ann Thompson
Anna Valencia
Brooke Wiseman
Amanda Woodward
Kathleen Yosko


Women in the Forefront Luncheon Committee
Beth Kirk Malecki, Co-Chair
Diane Offereins, Co-Chair
Julie Scott, Co-Chair
Sue Bettman
Regine Corrado
Francesca DeBiase
Kathy Seegebrecht
Jill Smart
Joyce St. Clair
Yasmine Winkler

Women on Boards Committee
Sara Greenstein, Chair
Deb Boyda
Katie Doyle
Mary Josephs
Blythe McGarvie
Tierney Remick
Denise Singleton
Yasmine Winkler
Ann Ziegler

Arts & Culture Subcommittee
Sarah Herda, Chair
Susan Abrams
Jean Franczyk
Sarah Guernsey
Perri Imer
Megan Ross
Lynn Osmond
Laura Sadler
Joyce Simon

Corporate Subcommittee
Yasmine Winkler, Chair
Therese Fauerbach
Laura Gurski
Trish Lukasik
Beth Kirk Malecki
Laurie O'Shea
Talita Ramos Erickson
Kathy Seegebrecht
Ann Ziegler

Financial Services Subcommittee
Sidney Dillard, Chair
Tracey Benford
Elizabeth Betten
Gwen Butler
Mary Josephs
Beth Karlson
Roxanne Martino
Joyce St. Clair
Julie Vander Weele

Government Subcommittee
Z. Scott, Chair
Melissa Bean
Kim Foxx
Bridget Gainer
Lori Healey
Janice Jackson
Robin Kelly
Juliana Stratton

Health, Science & Medicine Subcommittee
Verneda Bachus, Chair
Cynthia Barginere
Jan Berger
Deborah Bowen
Cheryl Lulias
Lisa Johnson
Michelle Stephenson
Dana Thompson
Brenda Wolf
Kathleen Yosko


Higher Education Membership Subcommittee
Susan Poser, Chair
Donna Carroll
Beth Harris
Elaine Maimon
Stephanie Marshall
Marilyn McCoy
Nivine Megahed
Jennifer Rosato Perea
Rebecca Rugg
Elissa Tenny

Law Membership Subcommittee
Cathy Birkeland, Chair
Rebecca Bacon
Christine Edwar ds
Esther Franco-Payne
Mary Ann Hynes
Devi Koya
Joan Lefkow
Terri Mascherin
Maura Ann McBreen
Mary Meg McCarthy

Media & Communications Membership Subcommittee
Teri Arvesu, Chair
Shan Bhati
Cari Bucci-Hulings
Karyn Esken
E.T. Franklin
Jennifer Graves
Susan Jacobs
Renetta McCann
Sandra Cordova Micek
Alison Scholly
Maxine Winer

Mid-Size Private Companies Membership Subcommittee
Julie Scott, Chair
Caroline Becker Joss
Rona Borre
Eileen Chin
Anne Edwards-Cotter
Alison Gutterman
Stephanie Hickman
Erin Inman
Cheryl Lulias
Laura Neiman
Jenny Niemann
Ellen Rudnick
Donna Williamson

Nonprofit Membership Subcommittee
Jane Mentzinger, Chair
Heather Anichini
MarySue Barrett
Gillian Darlow
Maria Kim
Alison Ranney
Angela Williams
Brooke Wiseman

Professional Services & Associations Membership Subcommittee
Gina Berndt, Chair
Donni Case
Lisa Johnson
Jackie Koo
Kathy Scherer
Jill Smart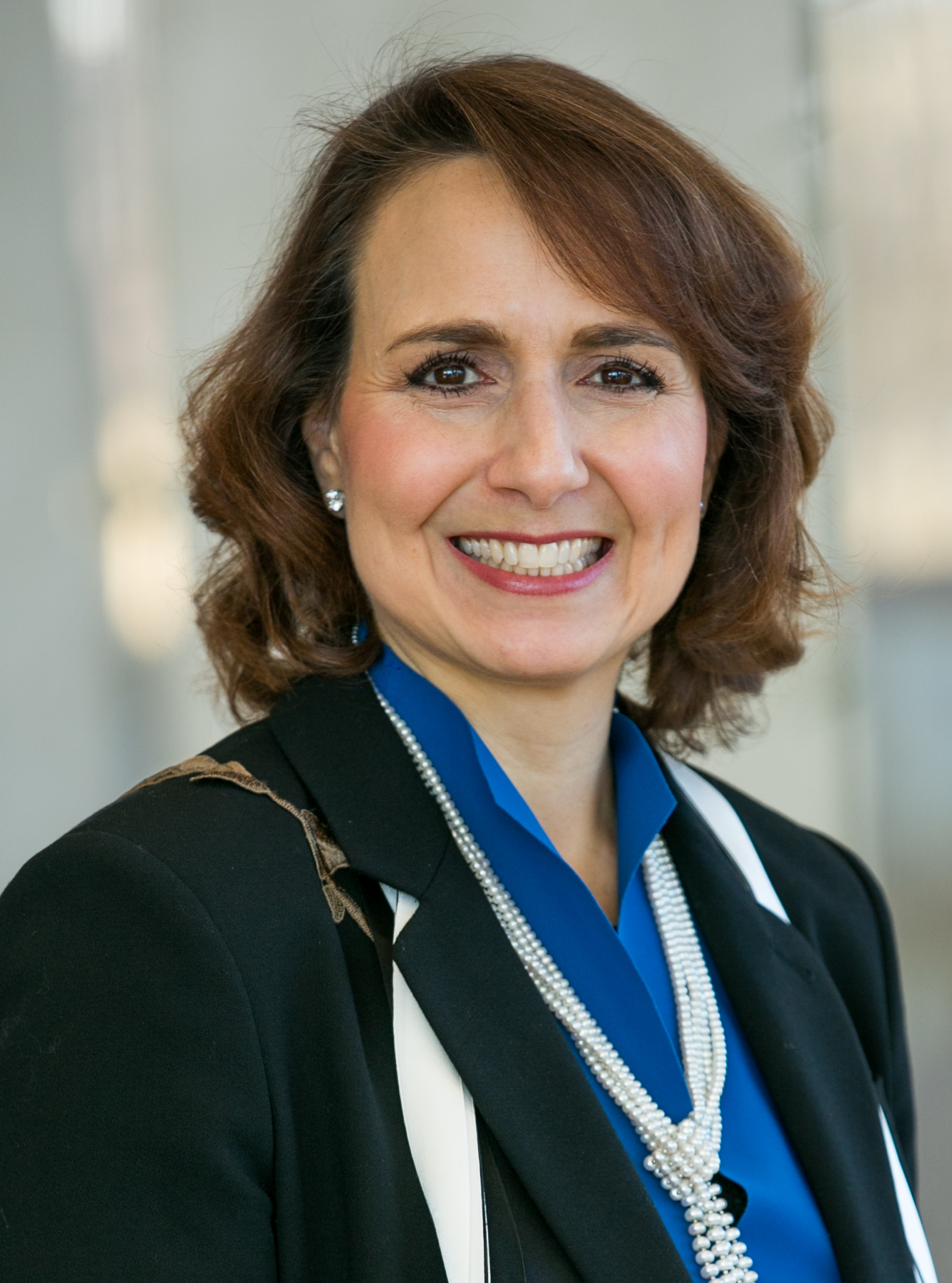 Maria Doughty
President and CEO
312 787 1990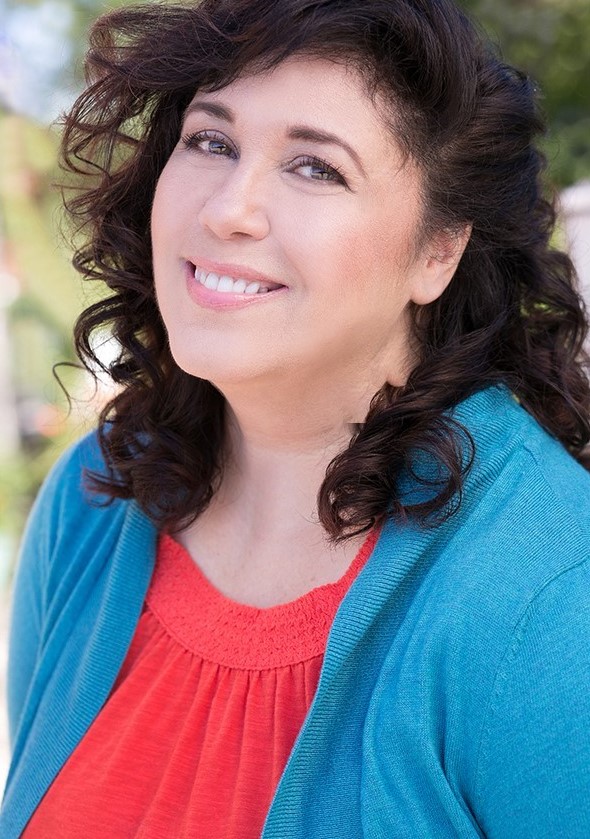 Ellen S. Feinberg
Executive Coordinator/Director of Operations
312 787 1979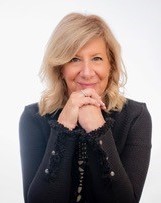 Lora Joffe
Director of Programs and Member Experience
312 787 1994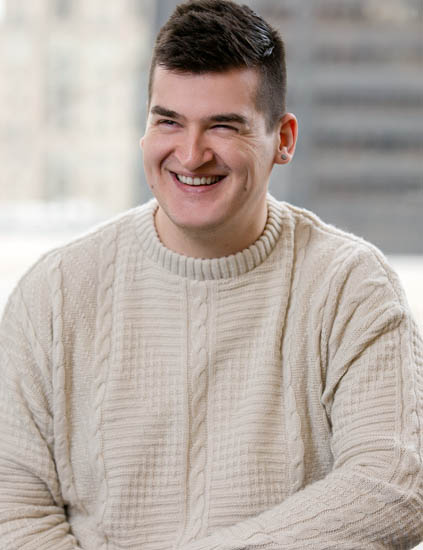 Nathan Upchurch
Director of Design and Innovation
312 787 7936